GORDON LIGHTFOOT IN CONCERT 1972 скачать видео -
Download
ПОХОЖИЕ ВИДЕОРОЛИКИ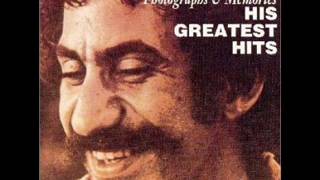 7 г. назад
Album Tracks (14) Song TitleLength 1.Bad, Bad Leroy Brown 03:00 2.Operator (That's Not the Way It Feels) 03:47 3.Photographs and Memories 02:07 4.Rapid Roy (The Stock Car Boy) 02:44 5.Time in a Bottle 02:26 6.New York's Not My Home 03:07 7.Workin' at the Car Wash Blues 02:31 8.I Got a Name 03:11 9.I'll Have to Say I Love You in a Song 02:32 10.You Don't Mess Around with Jim 03:01 11.Lover's Cross 03:04 12.One Less Set of Footsteps 02:47 13.These Dreams 03:13 14.Roller Derby Queen 03:26 What the Critics Say Though Jim Croce produced a handful of hit singles before his death, one can nonetheless argue that Croce was and is a rather underrated songwriter. This is especially evident in listening to his album tracks, many of which are remarkably potent and arguably could have been hits themselves. The numerous double-disc collections that have been released echo this factor, but for casual fans who merely want the radio favorites, the single-disc Photographs & Memories will suffice. All of Croce's biggest singles are here, including "Bad, Bad Leroy Brown," "Time in a Bottle," and "Operator," as well as overlooked album tracks such as "New York's Not My Home" and "Lover's Cross." This is far from a perfect compilation; the album barely clocks in over 40 minutes, leaving time for numerous tracks that could have easily been added onto the same disc during the record's move from vinyl to CD. Still, it's hard to argue with what's here. While Croce's more devoted followers would prefer the double-disc 50th Anniversary Collection, casual listeners merely in search of Croce's well-known songs would be best suited with Photographs & Memories. ~ Barry Weber, Rovi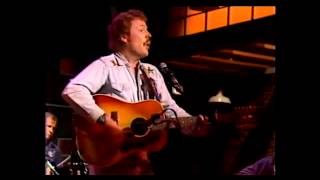 5 г. назад
the wonderfully archived 1979 broadcast as ripped from an NTSC format DVD which has the unavoidable characteristic red toned colouring of the original VHS tape recording Song Setlist:- 01 - Intro (the last troubadour) 02 - Cotton Jenny 03 - The Wreck Of The Edmund Fitzgerald 04 - Endless Wire 05 - Summertime Dream 06 - Speech 07 - Don Quixote 08 - If You Could Read My Mind 09 - Ghosts Of Cape Horn 10 - Beautiful 11 - Hangdog Hotel Room 12 - Sundown 13 - Band Intro (4 great interviews) 14 - Early Morning Rain 15 - Whisper My Name 16 - On The Tv (later renamed On The High Seas) 17 - Old Dan's Records 18 - Canadian Railroad Trilogy (unforgivably cut short by ignorant production)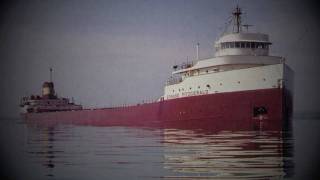 8 г. назад
Haven't seen too many videos with a good quality version of this song, so I thought I'd put together a video with lyrics. Enjoy! Pictures are Copyrighted to their respected owners. Video made by me. [EDIT]: I apologize for a few of the words being wrong in the video, but I tried my best. I hope you all can enjoy it anyways!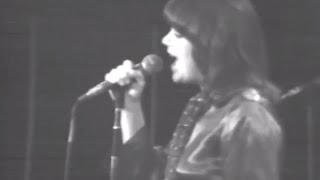 4 г. назад
Linda Ronstadt - Full Concert Recorded Live: 12/6/1975 - Capitol Theatre (Passaic, NJ) More Linda Ronstadt at Music Vault: http://www.musicvault.com Subscribe to Music Vault: http://goo.gl/DUzpUF Setlist: 0:00:00 - Colorado 0:05:46 - That'll Be The Day 0:08:12 - Love Has No Pride 0:12:49 - Silver Threads And Golden Needles 0:15:32 - Willin' 0:19:14 - Many Rivers to Cross 0:23:29 - It Doesn't Matter Anymore 0:28:08 - When Will I Be Loved 0:31:08 - Lose Again 0:35:00 - Faithless Love 0:38:51 - Roll Um Easy 0:42:00 - Hey Mister That's Me Up On The Jukebox 0:46:38 - I Can' Help It (If I'm Still In Love With You) 0:49:20 - Desperado 0:52:47 - Love Is A Rose 0:55:09 - You're No Good 0:59:26 - Heat Wave 1:02:18 - Rivers Of Babylon 1:03:39 - Heart Like A Wheel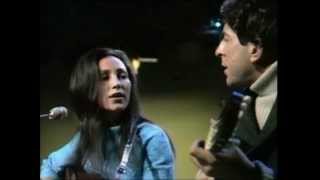 6 г. назад
Tom Paxton The Last Thing on my Mind Julie Felix & Leonard Cohen Hey Thats no way to Say Goodbye Judy Collins Hey Nelly Nelly Joan Baez Farewell Angelina Simon & Garfunkel Homeward Bound Gordon Lightfoot Early Morning Rain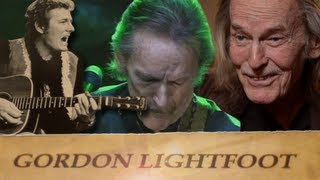 6 г. назад
Gordon Lightfoot at 73. A rare glimpse into the private life of a folk legend and Canadian icon. For more info, please go to http://www.globalnews.ca/folk+hero/6442747585/story.html
4 мес. назад
https://www.youtube.com/channel/UC7RZomurRUvFQn8f71lbFyw/videos BREAD 1. IF 2. MAKE IT WITH YOU 3. DIARY 4. BABY I'M-A WANT YOU AMERICA 5. A HORSE WITH NO NAME 6. I NEED YOU 7. DON'T CROSS THE RIVER 8. VENTURA HIGHWAY SIMON AND GARFUNKEL 9. BRIDGE OVER TROUBLED WATER 10. THE BOXER ENGLAND DAN AND JOHN FORD COLEY 11. JUST TELL ME YOU LOVE ME 12. WE'LL NEVER HAVE TO SAY GOODBYE 13. IT'S SAD TO BELONG 14. LOVE IS THE ANSWER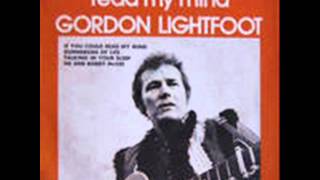 7 г. назад
UK hit 1971 peaked at No.30, 9 weeks on chart The chart UK position did not reflect how much of a timeless classic this song is!!!
6 г. назад
peter paul & mary
4 г. назад
The incredible talent that is Glen Campbell, in Concert with the South Dakota Symphony in 2001. Recorded for the PBS special "Glen Campbell - In Concert", (Gioachino Rossini, arr. by Glen Campbell, Dennis McCarthy) TRACKLISTING: 1."Wichita Lineman" (Jimmy Webb) – 0:13 2."Gentle On My Mind" (John Hartford) – 04:27 3."Dreams of the Everyday Housewife" (Chris Gantry) – 07:12 4."Highwayman" (Jimmy Webb) – 09:48 5."By the Time I Get To Phoenix" (Jimmy Webb) – 12:49 6."Classical Gas" (Mason Williams) – 16:08 7."It's Only Make Believe" (Conway Twitty, Jack Nance) – 19:14 8."Little Green Apples" (Robert L. Russell) - 23:04 9."Southern Nights" (Allen Toussaint) – 26:50 10."Rhinestone Cowboy" (Larry Weiss) – 29:55 11."Galveston" (Jimmy Webb) – 33:01 12."Since I Fell for You" (Woodrow Johnson) - 38:17 13."The Moon is a Harsh Mistress" (Jimmy Webb) – 41:13 14."William Tell Overture" – 44:16 15."True Grit" (Don Black, Elmer Bernstein) – 47:48 16."Still Within the Sound of My Voice" (Jimmy Webb) – 51:55 17."Amazing Grace" (John Newton) – 56:00 18."Don't Pull Your Love (Lambert, Brian Potter) - 1:01:04 19."MacArthur Park" (Jimmy Webb) – 1:04:37 20."Let It Be Me" (Gilbert Bécaud, M. Kurtz, P. Leroyer) - 1:12:25 21."Time in a Bottle" (Jim Croce) -1:14:42 22."Try A Little Kindness" (B. Austin, T. Sapaugh) – 1:17:18 PERFORMERS: Glen Campbell - vocals, acoustic guitar, electric guitar Debby Campbell - vocals Gary Bruzesse - vocals, drums Jeff Dayton - vocals, acoustic guitar, electric guitar Noel Kirkland - vocals, fiddle, banjo, acoustic guitar, keyboards T.J. Kuenster - musical director, vocals, keyboards Kenny Skaggs - vocals, acoustic guitar, steel guitar, dobro, mandolin Russ Skaggs - vocals, bass guitar The South Dakota Symphony PRODUCTION: Executive producer - Glen Campbell, Martin Fischer Producer - Tom David, T.J. Kuenster Music director/conductor - T.J. Kuenster Recorder- Tom David, Greg Lankford Mixed by Steve Johnson, Tom Davis Remote facilities provided by TNN Productions in Nashville, TN Recorded for the PBS special "Glen Campbell - In Concert" by High Five Television This recording remains the property of Columbia River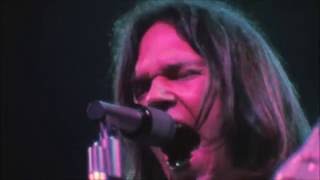 2 г. назад
Find the cost of freedom (cuts) Ohio (cuts) Southern Man (cuts a bit) On the way Home Birds