Music: https://www.youtube.com/user/NathisDJ
ПОХОЖИЕ ВИДЕОРОЛИКИ
4 г. назад
Logan Marr / Music: https://www.youtube.com/user/NathisDJ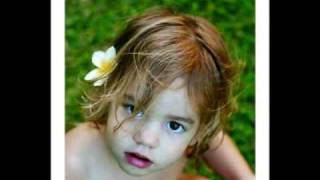 9 г. назад
Pictures used with permission from Ava's Mommy Sheye Rosemeyer Rest in Peace Super Princess Ava You are remembered everyday. Please Remember Ava's Rule!!!! Honours for this video: #90 - Most Viewed (Today) - Nonprofits & Activism - Sweden - September 10th, 2009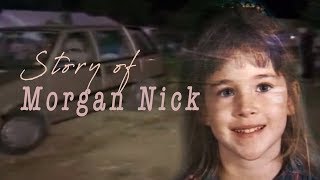 1 г. назад
Morgan Chauntel Nick was kidnapped on 9th june 1995 in Alma, Arkansas. Never to be seen again, this is her story. Please if you have any information, contact the police. It's never too late to do the right thing. Please visit the original website of Morgan's foundation: http://morgannickfoundation.com/ and my blogspot https://missingmorgannick.blogspot.nl/ Ps. I made a video before about her story, but now I'll only use this one. All pictures, video's and sound/music belong to their rightfull owners.
5 г. назад
Incredible story of shaken baby syndrome survivor Lola Bernicky and call for justice! Sign petition here: https://www.change.org/petitions/waukesha-county-prosecute-the-attacker-of-our-daughter-5-mo-old-lola-bernicky www.Facebook.com/LolasHopeStopSBS www.LolasHope.com Song credits: Miqz - 'Never Forget'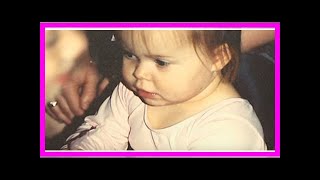 10 мес. назад
Baby adopted from orphanage wouldn't let anyone touch her. years later—adopted mom finds out truth - ntd inspired Tina Traster, a journalist, and Rick Tannenbaum, an attorney, seemed to be an Upper West Side couple... --------------------------------- SUBSCRIBE to our YouTube channel for more videos: https://goo.gl/uKDgMg ✅ I do not own the image or the music in my video. If you have an issue with me posting this song or picture please contact me the YouTube private messaging system . Once I have received your message and determined you are the proper owner of this content I will have it removed! ✅ The content of my videos is the purpose of entertainment. My video does not contain nudity or sexually explicit, harmless or dangerous content, is not violent or bloody, does not provoke hatred. I love everyone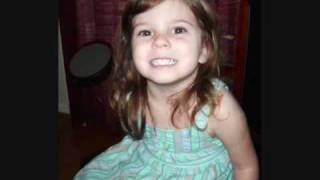 9 г. назад
R.I.P. To All of the Murdered Children. I own nothing. All rights belong to websites. No copyright intended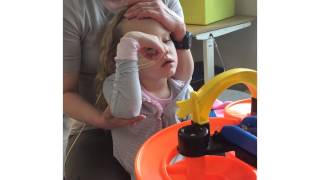 3 г. назад
On January 25th, sweet Kycie started complaining of a headache. On Monday she said her tummy hurt and a little later she threw up. Her mom and dad figured she was coming down with the flu. She slept all day Monday. She was giving her sprite and water to help her tummy. She did not want any food. Tuesday there was no change, and her brothers started to complain of stomach aches and sore throats. Jamie took Daxton and Kycie to the doctor on Wednesday. They were given antibiotics for strep throat. By Thursday night, she was worse. On friday they went to the doctor and went to the ER at 1:00pm. By 5:00pm she was life flighted to Primary Children's Hospital with blood sugar of 1148. Her parents had no idea that sweet little Kycie had diabetes! Enroute to the hospital she had a seizure and another one right when they got to the hospital. She has been unresponsive ever since. At this point her blood sugars are under control. After reviewing her MRI the doctors said that she has extensive damage to the brain. The brain had herniated into the brain stem.They said if she survives to prepare themselves for her to be severely handicapped. They will do another MRI on Tuesday and at that point with decide if they should consider taking her off the breathing machines. The family is hoping for a miracle and knows that this little girl's life is in God's hands right now. You can show your support to the Terry family by keeping them in your prayers and donating to help with any financial expenses that they have. Let's join together to support this wonderful family! We love you Kycie! #kissesforkycie www.kissesforkycie.com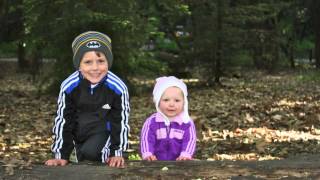 4 г. назад
Our new book, RAISING RYLAND, is on sale February 23, 2016. See more here: http://goo.gl/GxF8oC Visit us on Facebook: Facebook.com/RaisingRylandBook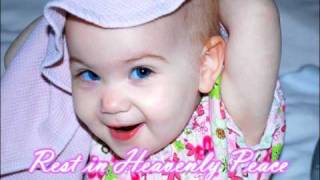 8 г. назад
Written by Layla's father (Before Layla's passing): Layla is a tough little girl, it goes without saying. Her positive attitude is something that astounds and blesses us regularly. We place ourselves in her shoes and think, would I remain as positive as she does while being as miserable as she feels? Sometimes we see something that makes us feel sympathy for others. I received an email from my mother this morning including pictures of a little boy that had prosthetic legs. He was happy and playing in all of the pictures. We look at people like him, or like Layla and for a moment we feel grateful for what we have and suddenly our problems dont seem so large in comparison. But does that gratefulness persist in our hearts? Much of how we react to the things that happen in our lives is based upon our perspective. The angle we are looking at them from, physically where we stand. To wake up every morning and feel grateful for our blessings requires that we know what it is like to not have them, to have stood for a time in a place without those blessings and to feel the difference in a real way. My first lesson in gratefulness came to me upon returning from Iraq and opening a fridge full of food. To Americans, what else would be in there but food? But to Iraqis, the vast majority of them never had more than a day or two worth of food in their home. In fact most of them had bare walls, no appliances, and not even good drinking water and sewage. It was a hell hole, but millions of people were born, grew up, fell in love and had families that did it all over again and they knew nothing of how we live. They had nothing like we have. The Iraqi men I took into Saddams palace cried when they saw it. Upon closer inspection the palaces arent really that spectacular. Certainly not any nicer than the hotel you probably stayed in on your honeymoon. It took me physically living in another country for a year to really truly feel grateful for a fridge full of food. How simple minded and selfish of me to have lived my life completely oblivious to an amazing blessing that most of the 6 billion people on this earth live without. In the same way Layla has taught us to love and be patient. Shanna and I used to lay awake at night and talk about Byson, our friends son who has Mitochondrial disease and has lived his entire four years in and out of surgery and the ICU. What a blessing to have healthy children, we used to say. Now we are there, with Layla, and we say Lord what a blessing to have a daughter at all!. My daughters are my deepest love and yet Layla has taught me so much more about love. I thought, coming home from war, that I knew what it meant to be tough. Now I know what tough is. Tough is a 2 year old that knows little more about life than cancer and chemo, throwing up several times a day, being miserable and sick and needing blood transfusions, being hungry and wanting to eat but having mouth sores so painful she cant even drink water, getting poked and prodded and living in a hospital room, unexpected visits to the ER in the middle of the night, having tubes that come out of her chest and wondering where Daddys wires are. Doesnt everyone have those? Isnt this what life is for everyone? No, its not Layla, its not at all. Its your life, and you embrace it and live it with a smile and a laugh and an infectiously happy spirit every day that just floors us. She is an inspiration to us. I look forward to a day in 2016 when she is 9 because I will take that little girl to see the Olympics in Rio, and I look forward to a day when she is graduating from high school and going off to college and the world beyond. On that day we will pull out a little scrapbook again and show her just how strong of a little girl she is and how nothing that this world throws at her can get her down. We all love Layla so much. God loves little bitty Layla Grace and the example of humble gratefulness we see every single day shes here sharing life with us. And you know what? He loves you the same way too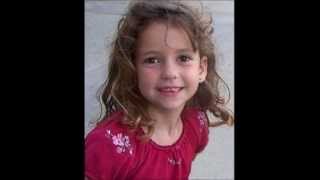 6 г. назад
Tribute to children who were murdered and/or died tragically. Featured in the video in order of appearance: Samantha Bree Runnion (July 26, 1996 - July 16, 2002). She was kidnapped and murdered by a total stranger. Judith Eva Barsi (June 6, 1978 - July 25, 1988). She was a child actress who had a jealous and abusive father. One night he shot and killed her, as well as her mother. Heather Michele O'Rourke (December 27, 1975 - February 1, 1988). She suddenly became very ill and died at the hospital on the operating table. She died of cardiac arrest and skeptic shock due to internal stenosis, which had been misdiagnosed. Heather was also a child actress, best known for her role in the "Poltergeist" films. JonBenet Patricia Ramsey (August 6, 1990 - December 25, 1996). She was found murdered in her basement. The case is unsolved and they have never found the person who killed her. Adam John Walsh (November 14, 1974 - July 27, 1981). He was abducted from a shopping mall, and later murdered. Summer Marie Pitner (January 21, 1998 - September 26, 2006). She was killed in a car crash caused by a drunk driver. Kelsey Shelton Briggs (December 28, 2002 - October 11, 2005). She was a victim of child abuse. Her stepfather eventually killed her by hitting her hard in the stomach. Riley Ann Sawyers (March 11, 2005 - July 24, 2007). She was also a victim of child abuse, at the hands of her mother and stepfather. They eventually beat her to death. Baylee Almon (April 18, 1994 - April 19, 1995). She was a victim of the Oklahoma City bombing. She died in the Murrah building's daycare center along with 18 other children. Kayla Rolland (May 12, 1993 - February 29, 2000). She was shot and killed at her elementary school by a first grade classmate. Until the Sandy Hook shooting occurred, Kayla was thought to be the youngest school shooting victim in history. Ashlynn Conner (December 2, 2000 - November 11, 2011). She committed suicide because she was constantly bullied at school. Haylee Danyelle Mazzella (July 13, 2001 - June 3, 2006). She died in an accidental, but very preventable drowning, after being left unattended in a swimming pool by her step-grandmother. Nixzmary Brown (July 18, 1998 - January 11, 2006). She was physically abused, starved, and molested by her stepfather. One night he killed her in a rage because she took a cup of yogurt from the refrigerator. James Patrick Bulger (March 16, 1990 - February 12, 1993). He was abducted from a shopping center by two ten year old boys, who then tortured and killed him. Layla Grace Marsh (November 26, 2007 - March 9, 2010). She passed away from Neuroblastoma, a rare form of cancer. Christine Lee Hanson (February 22, 1999 - September 11, 2001). She was the youngest victim of the 9/11 attacks. She died along with her parents on board United Airlines Flight 175, the second plane that hit the World Trade Center.
7 мес. назад
This is the story of 4 year old Haylee Mazzella **I OWN NOTHING BUT THE EDITING**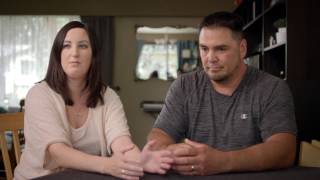 BC Children's Hospital Foundation
2 г. назад
On a cold night just before Christmas 2015, Emergency caregivers at BC Children's Hospital worked frantically to save the life of a boy named Colton, who was in cardiac arrest. This is Colton's miraculous story.