ПОХОЖИЕ ВИДЕОРОЛИКИ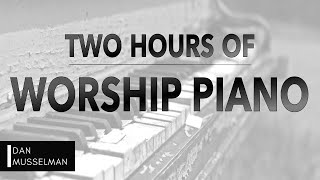 2 г. назад
I'm very close to 50,000 subscribers! Would you please subscribe to help me reach that goal? Thank you so much, and God bless you! You can also support me by purchasing sheet music and recordings from my website, www.danmusselman.com Please follow me on Facebook at www.facebook.com/DanMusselmanMusic Listen on Apple Music: https://itunes.apple.com/us/artist/dan-musselman/287160135 Listen on Spotify: https://open.spotify.com/artist/7kuyOw0FKwn0BwTHegjJ4g?si=SlRdtoPfSVK_KbrYXjk2Vw Arranged and performed by Dan Musselman. www.danmusselman.com 0:00 - "What a Beautiful Name" by Hillsong Worship 4:56 - "Real Love" by Hillsong Young and Free 9:39 - "It Is Well" by Bethel Music 14:43 - "In Over My Head" by Bethel music and Jenn Johnson 18:18 - "There Is a Cloud" by Elevation Music 23:50 - "Do It Again" by Elevation Music 29:56 - "Elohim" by Hillsong Worship 34:17 - "When the Fight Calls" by Hillsong Young and Free 39:33 - "The Garden" by Kari Jobe 44:58 - "I Will Sing" by Kari Jobe 49:20 - "Starlight" by Bethel Music 55:01 - "Extravagant" by Bethel Music 1:01:02 - "Glorious Day" by Passion 1:05:48 - "Yahweh" by Elevation Music 1:10:48 - "O Come to the Altar" by Elevation Music 1:15:23 - "You're Gonna Be OK" by Bethel Music and Jenn Johnson 1:18:54 - "Mention of Your Name" by Bethel Music and Jenn Johnson 1:24:49 - "Your Word" by Hillsong Worship 1:29:46 - "Here As In Heaven" by Elevation Music 1:34:46 - "There's No Other Name" by Bethel Music 1:39:59 - "Gravity" by Bethel Music and Brian Johnson 1:44:56 - "Miracles" by Jesus Culture 1:50:05 - "As It Is (In Heaven)" by Hillsong Worship #InstrumentalWorship #PrayerMusic #PianoWorship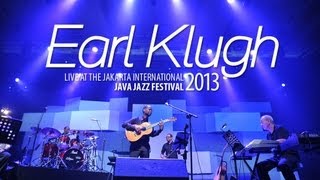 6 г. назад
Earl Klugh feat. Nelson Rangell live at the Jakarta International Java Jazz Festival 2013, March 3rd - D2 Hall JiExpo Kemayoran, Jakarta - Indonesia. Follow him on Twitter: @earlklugh get his music on itunes: https://itunes.apple.com/us/artist/earl-klugh/id167043 1 Brazilian Stomp 2 Across The Sand 3 Midnight In San Juan 4 DOC 5 Wishiful Thinking 6 Earl Solo - This Time 7 Vonetta 8 Living Inside Your Love 9 Sonora 10 Dr. Macumva 11 Twinkle 12 Heart String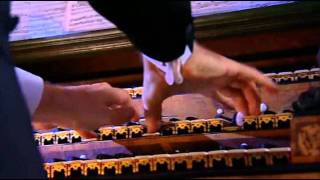 8 г. назад
Primera parte de Grandes Obras para órgano de Johann Sebastian Bach, interpretadas por Hans-André Stamm.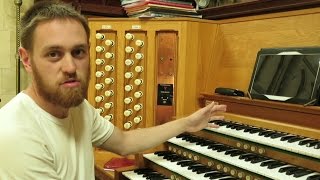 4 г. назад
This video provides a simple overview of the workings of the pipe organ and how it is played. Recorded at Sacred Heart Cathedral in Bendigo, Victoria, Australia.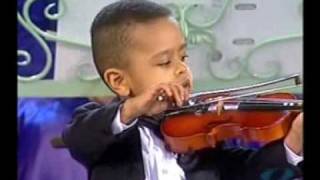 10 г. назад
Andre Rieu introduces 3yr old violinist, Akim Camara, during his 'Flying Dutchman Concert' at Parkstad Stadium in the Nederlands (2004). Akim (born 27 October 2001 in Berlin-Marzahn) plays Concerto G Major op.11 with the Johan Strauss Orchestra. NEWS:- Akim Camara now has his own channel on YouTube. I recommend you go to his channel and see more recent performances by this talented young man.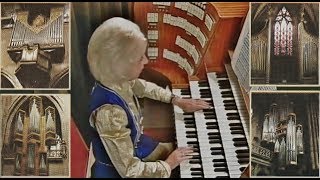 9 г. назад
To purchase this program: http://thejoyofmusic.org/dvd-theorgankingofinstruments.aspx program #8812 Diane visits and plays the famous 4 organs simultaneously at Freiburg Cathedral in Freiburg, Germany. You can purchase a CD recording of this and other pieces played on this organ by Diane Bish here: http://thejoyofmusic.org/cd-favoritesfromfreiburg.aspx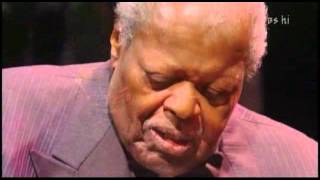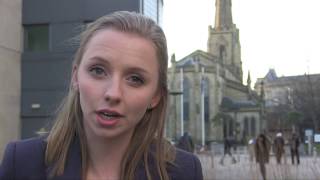 2 г. назад
This video has been produced to help anyone preparing for, or considering taking, one of the Royal College of Organists' diploma examinations. The film aims to prepare candidates by looking at the examination process in detail. It is equally relevant for the Colleague (CRCO), Associateship (ARCO) and Fellowship (FRCO) diplomas. Presented by Anna Lapwood (Director of Music at Pembroke College, Cambridge), the film includes an illustrative walk-through of a mock ARCO examination taken by Anna herself. Find more information on RCO exams at https://www.rco.org.uk/examinations.php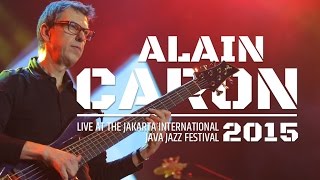 4 г. назад
Alain Caron live at the Jakarta International Java Jazz Festival 2015, March 7th - A3 Hall JiExpo Kemayoran, Indonesia. Facebook Page: http://www.facebook.com/home.php#!/pages/Alain-Caron-Music/127627730621734 Buy his music on iTunes: https://itunes.apple.com/us/artist/alain-caron/id81015185 Official Website: http://alaincaronbassmag.com Alain Caron -Bass Pierre Côté -Guitar John Roney -Piano Damien Schmitt -Drums Song List: 00:00 Enhanced 09:41 Sfing 17:10 The Lost Foot 25:04 Jazz Pool 32:53 Right After 4 43:18 Slice Shift 51:48 This or That 1:07:40 D-Code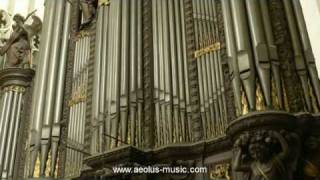 10 г. назад
Widor - "Mattheus-Final" from "Bach's Memento", played by Peter Van de Velde; Antwerp Cathedral
12 г. назад
A Video I Edited from hit movie Amadeus. Check out this video I edited out of Immortal Beloved http://www.youtube.com/watch?v=votTqZIq4iY Shows the madness of Beethoven! PS Guys, if anyone is interested in Pokémon battles, I upload frequent battles on my channel! Check them out :) Thanks.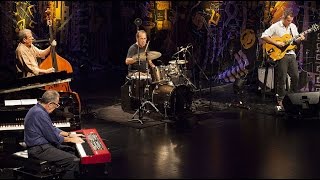 4 г. назад
O quarteto que há mais de 10 anos está no cenário da música instrumental carioca traz o seu estilo musical chamado de hard bop samba jazz. Presente durante três anos no Satchmo Bar, em Botafogo (RJ), o grupo apresenta títulos do álbum "Via Bahia". Em clima quente de samba-jazz tropical, o repertório é baseado em standards e temas brasileiros com inspiração nas obras de Tom Jobim, Dizzy Gillespie, João Donato, Miles Davis e muitos outros. Ficha técnica: CHICO PESSANHA bateria FERNANDO CLARK guitarra REINALDO FIGUEIREDO contrabaixo SERGIO FAYNE piano e teclados produção A.B. MUSICAL Repertório CHOVENDO NA ROSEIRA (Antônio Carlos Jobim) NANÃ (Moacir Santos) BANANEIRA (João Donato) PRA TODOS OS SANTOS (Fernando Clark) BERIMBAU (Baden Powell e Vinícius de Moraes) TRENZINHO CAIPIRA (Heitor Villa Lobos) SOSSEGO (Tim Maia) CANAL I direção geral e artística MAX ALVIM direção de tv e coordenação técnica MARCELO AMIKY assistente de direção IGOR DELION narração e entrevista PATRICIA PALUMBO transcrição ITAMAR SUZANO roteiro e edição de texto SILVIA MARTINEZ edição de imagem PATRI SALGADO assistente de edição CLARISSA PELLEGRINI coordenação de produção BRUNA PACHECO produção de set RENATA REIS cinegrafista ALDO RIBEIRO operador de áudio REGINALDO SILVA fotos de still ADI LEITE finalização PATRI SALGADO tratamento de áudio TRILHA ORIGINAL chromafix video WASHINGTON BARBEZAN RICARDO VATEZECK câmeras DIEGO KARMAN CARLOS TRAVAGLIA FILHO RENE GUARIGLIA PATRICIO ATRIAN NAVARRO LUIZ CARLOS CURY assistentes de câmera ANDRE VATEZECK ANTONIO LINDOBERTO DIAS TOMAS RONALDO DA GRAÇAS ANTONIO DA SILVA PEREIRA LEANDRO PEREIRA CLEMENTE MARCELO HENRIQUE operador de vídeo ANTONIO APARECIDO ALVES operador de videotape WELLINGTON MEDEIROS BARBEZAN TUKASOM técnicos de áudio CLEBER ANTONIO CARVALHO SILVA UMBERTO DE FREITAS ALVES (JOÃO) RODRIGO PIMENTEL SESC CONSOLAÇÃO gerente FELIPE MANCEBO gerente adjunta SIMONE ENGBRUCH AVANCINI SILVA coordenação de programação TIAGO DE SOUZA coordenação de área ELAINE DE SOUSA EMILIA CARMINETI FERNANDA MENDES CONEJERO FLAVIA CAROLINA S. FERREIRA MARCO ANTONIO DA SILVA SABRINA POPP MARIN TAYNÁ GUIMARÃES V. FERREIRA THANYA F. CARBONI ZACARIAS DE CARVALHO equipe técnica ALEXANDRE BONA ARATAN LAMBERT CARVALHO EDSON FERNANDES MACHADO FABIO ALBINO DA SILVA FRANKLIN DIÓGENES WEISS LUIZ FERNANDO FIGUEIREDO MARCIO ANTONIO MARTINS GERÊNCIA DE AÇÃO CULTURA gerente ROSANA PAULO DA CUNHA gerente adjunta KELLY ADRIANO assistentes área de música HENRIQUE RAMOS RUBIN RICARDO TACIOLI SONOE JULIANA ONO FONSECA SESCTV produção VALÉRIA M. GIANNOCCARO HELOISA URURAHY programação FERNANDA FAVA SIDÊNIA FREIRE SILVIA GARCIA coordenação de programação JULIANO DE SOUZA direção de programação REGINA GAMBINI direção executiva VALTER VICENTE SALES FILHO superintendente técnico-social JOEL NAIMAYER PADULA superintendente de comunicação social IVAN GIANNINI diretor regional SESC-SP DANILO SANTOS DE MIRANDA Realização http://www.sesctv.org.br --- Show que ocorreu no Teatro Anchieta do Sesc Consolação dia 14/04/2014 • site oficial: http://www.instrumentalsescbrasil.org.br • assista aos shows ao vivo pelo http://facebook.com/sescsp Inscreva-se no canal http://www.youtube.com/sescsp e fique por dentro de toda a programação que acontece nas unidades do Sesc no estado de São Paulo.